Minnesota's #1 Roofing Contractor and Company

Residential & Commercial .
Minnesota's Most Trusted Roofing Contractor and Company
Roofing isn't just our business, it's our passion. That's why two friends came together to form one of the most trusted roofing companies in the Twin Cities. But finding the right roofing company and dealing with roof repairs isn't the fun part of homeownership. And, making your roof repairs easy, hassle free, on-time and on-budget are just a few of the ways we can take the stress out of the process, while making sure you're getting exactly what you need to turn your house back into your home.
Home Improvement Services | Residential & Commercial
Looking to Bring Your Dream Home Remodel to Life?
Commercial or residential, large or small, inside and out. Whatever you're looking for when it comes to making your house into the home of your dreams, Accoy can help every step of the way. From roof repair to kitchen renovations and everything in between, you've come here for a reason and we'd love to hear what it is!
Here are just a few of the most common projects our clients have come to us with:
We use aerial photos to look at your roof. See video below.
Interior & Exterior Renovation
Deck Building & Finishing
Floor & Kitchen Renovation
Have something else in mind? No worries! Send us an email or give us a call and we can give you ideas as well as a personalized quote. Your project is as personal and customizable as you want it, and we know from thousands of jobs that no matter how unique, there's a budget and deadline that have to be met. Our promise is to deliver your specific vision on-time and on-budget, so you always know you're getting what you want. That's what our clients appreciate most.
Why Choose Us for Your Home Improvement Project?
Getting the project done on-time within your budget and timeline isn't just a suggestion for us, they're the very basic benchmarks for creating amazing spaces in your home. But that's not what makes us unique. We know you're wondering, "What makes Accoy different from any other home improvement company?" Good question. These are the three most common reasons our clients say they chose us over anyone else:
Prompt & Friendly
Your time is money and your projects are important. We know that, which is why we show up when we say we will and meet your timelines. We'll also show up with a positive can-do attitude that roofing companies seem to have forgotten about. After all, we love our work and making your visions come to life is a huge part of that.
Competitive Pricing
Not just an offer but a guarantee. Free project consultations and affordable pricing are both just a part of the incredible Accoy experience, and we want you to experience that promise for yourself!
Swift Delivery
Time is precious, and our clients appreciate when we complete projects when we say we will while keeping everything within the budget. When you bring the Accoy team into your home, you can rest easy knowing you're going to get exactly what you asked for.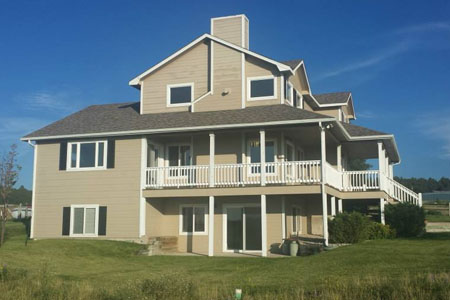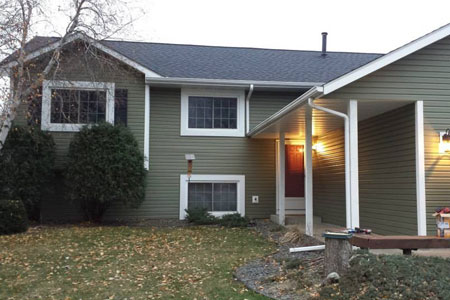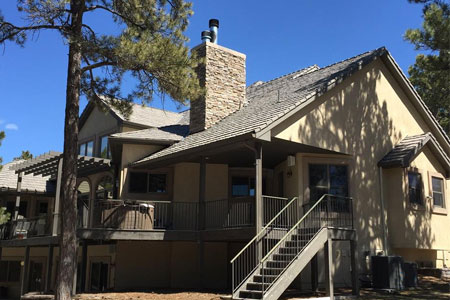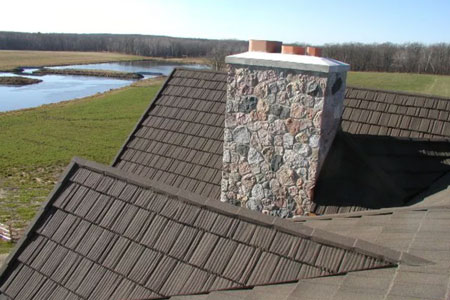 Choose Accoy for your Home Improvement Project
Choose us for your home improvement project and we will complete it on time, within budget, at an affordable price, with a good attitude, and in a swift manner. That's the Accoy promise.
Laura Baugmart
Nate Black with Accoy contracting was amazing. He helped me every step of the way with my insurance claim. Getting it approved and where it needed to be. He was there for the roof install and did a great job of keeping me updated with my my home improvements after the July 28th storm in Colorado Springs. I would highly recommend this company. Fair, kind and seem to genuinely care.
Vanessa Dane
Last year my home was severely damaged due to a hail storm, Accoy was recommended to me by a friend who had her windows replaced by them. They were able to get my insurance company to cover all of the damages, they even talked to them for me! All I had to do was file the claim! The work was done very quickly, especially with the amount of damage done. I recommend Accoy for any of your exterior needs.
Andrew Peterson
I worked with Scott and Joe at Accoy this Spring to repair some hail damage that I had to my roof and siding over 3 years ago! Since that damage, my insurance company had declined my claim twice and it wasn't until I had Accoy work directly with my insurance company (State Farm) that they approved the work to be done. The damage came to about $45,000 and my only out of pocket was my $1,500 deductible. It is nice to know that there are still good, upstanding contracting companies around! I will refer anyone I know that is looking for roofing or siding work to you!
Accoy Contracting Inc
Accoy Contracting, Inc. is fully licensed and insured in Minnesota. In addition, Accoy Contracting, Inc. holds certifications in lead safety and insurance claims subrogation.
Awards
A Rating with BBB, EPA Lead Certified Firm, ShingleMaster Status With CertainTeed.
10741 185th Circle NW
Elk River, MN 55330